Katthults journal
20070118 - Halden
Yesss, we're almost finished recording. Now we got 12 tracks on tape, left is to mix it and let you hear it.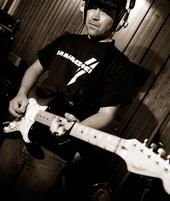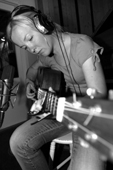 A few pics from the recordings in Halden
20060617 - Halden
Hello all Kattheads.

The three chiefkatts have spent eight days in Athletic Sound studio in Halden recording songs for our upcoming album. Things are going great down here at the farm and we're really enthusiastic about the new songs. There's a whole new energy in the band now, and this energy is present in the recordings. Aud is singing better than ever, and our two new prospect Katts, Martin on drums and Torkell on bass, have contributed immensely on the arrangements. Eight new songs are recorded: Chameleon, The Promise, World Among The Living, I Won't Cry For You, All For You, Aya Sofya, Door and Just A Little Older. We will finish the session before Christmas, and if devils and demons keep out of the project we will release a single in February/March. We really want the world to know that we're back – so stop weeping…
Yesterday we went to a concert at the beautiful old theatre here in Halden. Local heroes Corazon played their last show before their announced time out. Great show. Great venue. And us being us we ended up at a local bar where we kept the bartender busy until the early morning hours.
Behave!

See you soon.
Audi, Bjorn & Kjetil.
20060511 - Oslo - Kjetil:
Welcome to our journal. At this space we will keep you updated with the major and small happenings in the Katthult world.